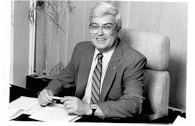 Welcome to the New Explorist X10 Forum Website. My name is Ed a.k.a. Dua Ma Rung  [Mr. Jungle Ghost].  My Company was established in 1975, when I became a Consultant for IBM.  Our business expanded in 1979 with the addition of two more major Fortune 500 Companies, Microsoft and Matsushita/Panasonic.  Our specialty was Software Marketing and development for the new Intel microcomputer chips.  In the following years, I diversified the Business Strategy to include GPS equipment.
This fascination grew from my younger years when I was trained to be a "Survival Tracker" over 58 years ago.  My tracking training started before my teens with my Uncle Frank Buck , an O.S.S. Officer in W.W.II. Under his tutorage, I trained with the Kachin's of Burma and the Bushman of South Africa.  I have Tracked around the world in SAR, with the military, and the Nine Tribes of my Native American compatriots as an Instructor and always the "student".
Over the past ten years my subsidiary organization (Jungle Ghost Enterprises) has been testing and working with the New Handheld Navigation GPS.  We have been using the knowledge that we learned from testing of this type of equipment for International Search and Rescue Operations, Military and Law Enforcement Agencies. 
We supply reliable, accurate and dependable GPS equipment.  Our technical advice and support from our testing staff is unequaled in the World.  The organization has gained and earned recognition as experts in the utilization of the Handheld GPS as an effective tool in Tracking, Search, Rescue and Recovery.  My organization has earned industry recognition as experts for the Magellan Explorist, Triton GPS Series. 
After many years of providing Service for these particular GPS we decided to change our venue.  We have redesigned the Forum to offer DUE IT YOURSELF (DIY) Repair and Service and more. 
As days pass, we will constantly upload the methods we utilize to repair, upgrade and use the Magellan Explorist and Magellan Triton GPS yourself.
So I ask you to be patient with us as we continue to improve, and program the site.  Our mission continues to SUPPORT the Magellan User Community with high level technical advice and excellent equipment.
Thank You!
JG